Osteoporosis for Pharmacists
This course provides pharmacists with the knowledge and practical tools to improve awareness, diagnosis and prevention advice of osteoporosis in pharmacy.
Module 1: Epidemiology, Bone Biology Essentials, Risk Factors and Diagnosis
Module 2: Non Pharmacological Prevention and Management
Module 3: Pharmacological Management of Osteoporosis
Module 4: The Role of the Pharmacist in Reducing The burden of Osteoporosis
All 4 modules must be completed within 6 months. A pre-course and post-course assessment are included.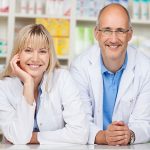 Purchase this course
$99 incl. GST

CPD – accredited for 1 hour of Group 1 CPD (or 1 CPD credits) suitable for inclusion in a pharmacist's CPD plan, can be converted to 1 hour Group 2 CPD (or 2 CPD credits) upon successful completion.